Learning how to cook from a professional chef was a wonderful experience, especially because I got to experience everything almost exactly the way he would have done it.
Worksite Documentation
I went to visit Son Bath Orn at one of the locations that he cooks at, he is not just a chef but also a cooking teacher.
Tools Used/Works
Specifically, I learned about Asian cuisine which uses tools that I had never tried before in Western cooking.
Apron
Chefs Hat
Knives
Vegetable Peeler
Long Wooden Table
Circular wooden chopping block
Wok
Edible Ingredients
Spices
Chefs Garments
Stove
Plastic to cover food from bugs
Metal Bowl filled with water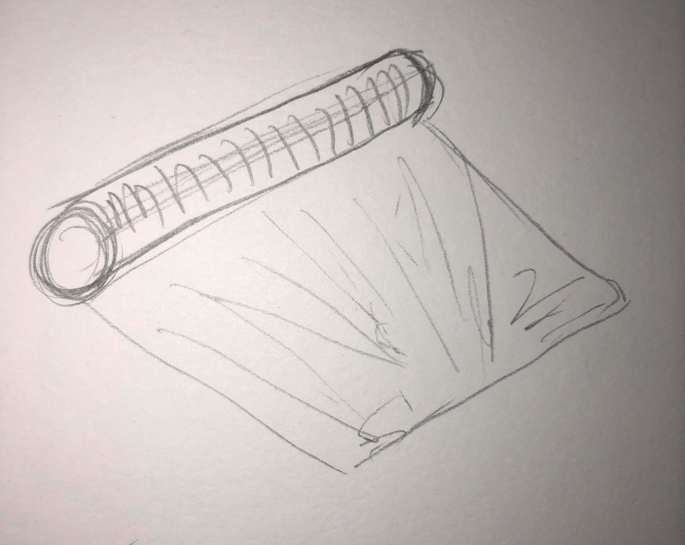 Process Documentation
He explained each element of his cooking station and how to use everything to make sure that you are an efficient chef. BUT FIRST, he took us to a local food market where we looked around at fresh ingredients and how he sometimes picks out his food.
He moved from stand to stand and explained the difficulty of creating each type of food. He also showed us where each of the ingredients we would be cooking with came from, from rice paper to spices, to fish ingredients.
PAIN POINT: The entire environment was overwhelming, there was so much to choose from, so much movement going on around us, and it was difficult to tell which ingredients were good or bad.
Then we came back to his cooking station and began prepping all of the ingredients we wood need.
For the Spring Rolls

Peeled the ingredients
We chopped all the vegetables
Prepared the shrimp
Rolled all the ingredients inside of the rice paper
He also explained the correct way to soak and roll rice paper, which I had never done before. He showed us the technique of carefully dipping the rice paper in a bowl of water, before rotating it so that all sides were covered. Then, he told us to place the rice paper on a pre-moistened wooden chopping board. Then, we added the vegetables and noodles to our spring roll to roll them up one by one.
PAIN POINT: Once we finished the spring rolls, we needed to set them aside to continue cooking but the flies were attacking the food. We didn't want the food to get dirty, so we had to wrap each individual plate with plastic wrap. This is a downside to cooking somewhat outside.
For the Fish Amok

Chopped the ingredients
Added oil and cooked the fish
Added the ingredients one by one
Added coconut milk
Stirred until everything reduced
Cooking this dish was somewhat challenging because the chef wanted everything done very quickly one after the other. Also, this was done using a Wok, which I had never used for cooking before. Cooking things quickly is hard to do when you are not an experienced cook or when you get tired easily, and the Wok is very large and gets very hot so maneuvering it is a lot of work. The most important part of this dish was to continue reducing the liquids in the Wok until it became a thickened curry of ingredients.
PAIN POINT: Wok is very large, and the fire is very hot. Cooking this dish takes a long time and you get very tired.
For the Banana Desert

Add butter to the Wok
Cook the Bananas
Add some coconut milk
Take the bananas out
Pour the remaining sauce into a sauce holder and enjoy!
Cooking this dish went by very quickly, and it was far easier than I assumed it would be. Picking the bananas out of the Wok was frightening because, again, the Wok was very hot. But once the bananas were out the dish was practically done, and then pouring the sauce was really easy.
Learning to cook from a real local chef was a really interesting experience. It taught me how easy cooking can be, and make me feel motivated to try new techniques that seemed intimidating before. Using a Wok, for instance, is interesting because while it serves the same purpose a pan in western cooking, it is essential to Asian cuisine and brings about a totally different cooking experience.