I visited the Illustration Arts Market (held at Lasalle) over the weekend with my sister, and we had our portrait live drawn by an Tran Tran Thi Huyen, a Vietnamese illustrator based in Singapore. It was quite interesting because there wasn't an official worksite allocated for the illustrators. There were only two long benches parallel to one another. My sister and I were seated on one side with Tran opposite us. Her tools were sprawled on the remaining space on the bench beside her as well. 
Tools Used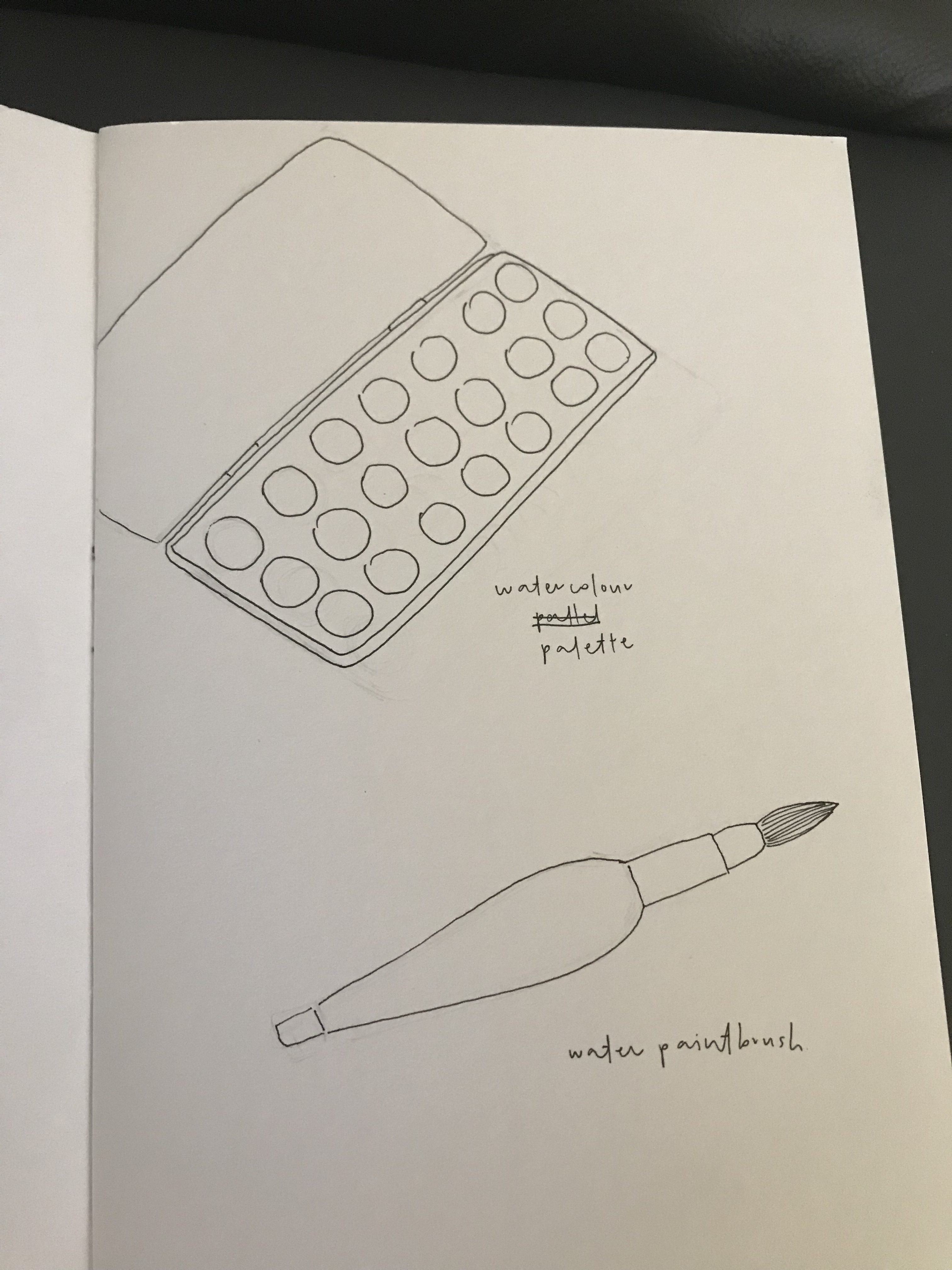 Workspace
As mentioned, her workspace consisted of a bench and she made use of her knee to hold up her drawing pad in order to support it. The artist beside her brought her own board to hold up the paper.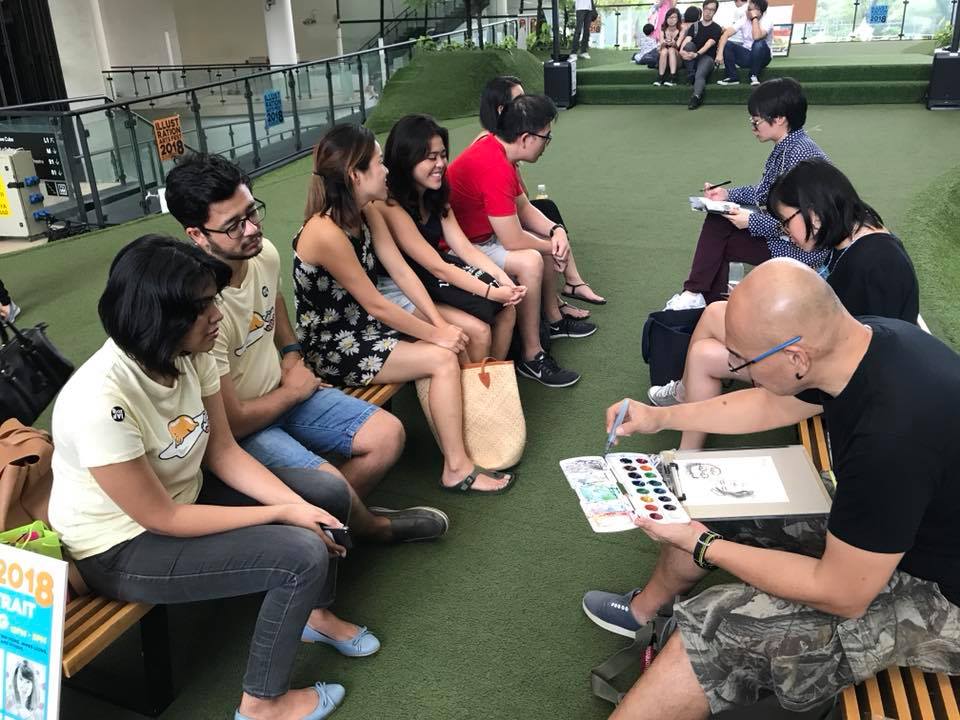 I personally think it's really amazing how she can just draw on the spot without being afraid of messing up or making mistakes, because she is really forced to work under pressure as we (and her other customers) just sit there and watch her illustrate us/them. Each of the illustrators there have their own styles and they really do deliver consistently!