OHWAX's Story World
The human race has reached the epitome of laziness
Nobody leaves the house anymore and everything is online
Physical stores are obsolete
The world is increasingly superficial because of social media
Thus, people still want to look beautiful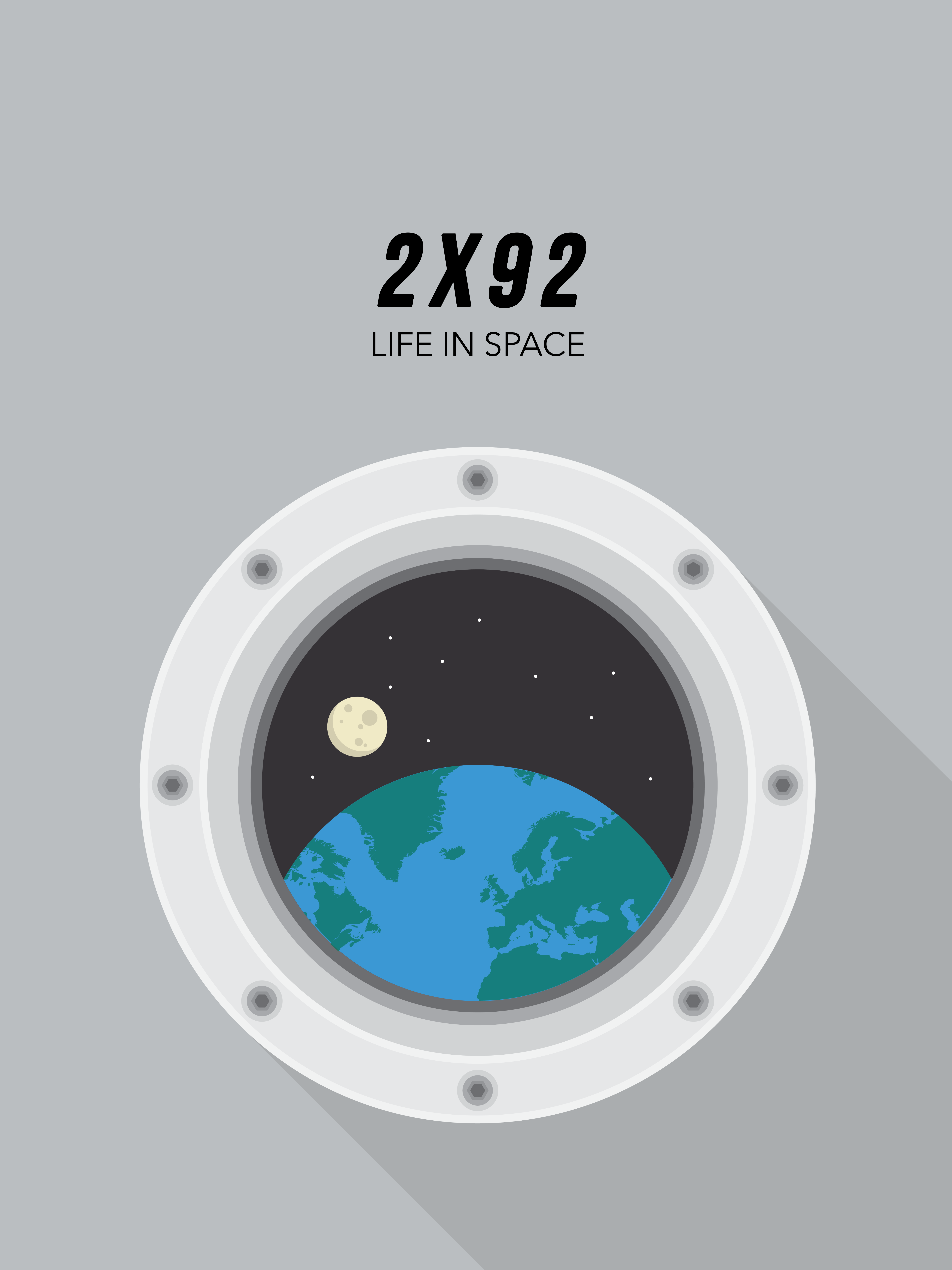 Rachel's Microfiction – Beauty in Space
In the year 2×92, we now live on an orbiting space shuttle that's approximately 180,000 miles away from Earth. A glance out of my window and I can see the beautiful planet that we once inhabited. Though I heard it used to be even more beautiful. I learnt that Earth was once a place filled with so much nature and life. After that catastrophic event in history, Earth was left uninhabitable, and everyone pretty much escaped into space.

My guess is that the governments then pretty much predicted it coming, there's no way that they managed to create such a large scale, fully functional, liveable, space stations in a short amount of time. We were never educated about what happened. The older ones never spoke a word about it, it was against the rules to do so. There are eyes and ears everywhere. 

Today is just like every other day, I am fully packed with appointments, and I can only hope I have spare time in the middle of the day to grab a bite, unlike yesterday. Don't get me wrong, I love my job, waxing is something I enjoy doing, but travelling is such a chore. I heard that in the past, businesses operate via stationary shops. But due to the lack of space, businesses and professions became mobile. We bring the products and services to customers instead of them having to come with us. I'm lucky though, brow waxing does not require much equipment, everything fits into my handy little bag-pack. I don't always visit homes, I sometimes do brows-on-the-go too, on trains when anyone needs a quick-fix when they are on the way to an important event.
Xin Yee's Microfiction – Beauty on the plane
It is 2035 and Amy, labelled the future Heidi Klum, is travelling around the world for the World Fashion Month. Since the only time for rest during their hectic schedule and when they are traveling, only during then can beauty treatments be done. Thus, there is a specific plane for all models to take: Beauty Airlines. In this company's planes, models can receive facial treatments, body massages, beauty services and have all their other needs met by services on the plane. Every seat will have a control section for the all services they need and more than one service can be used at any time by just pressing the buttons.

Amy requires a waxing treatment on her flight today. As soon as the plane takes off, Amy presses the 'waxing' button on the control section. The attendant for the waxing service makes her way down the aisle to Amy. The attendant is equipped with just a small backpack of equipment so as to not block the aisle.

The backpack includes all equipment such as a wax heater, applicators, cloth waxing strips, pre-waxing and post-waxing beauty products, tweezers and make up brushes, and cotton pads. The wax is heated up through a mesh conductor in the wax heater, using the heat energy from Amy's body as she places feet on the conducting point, within a minute. The entire procedure is done in 5 minutes. Amy decides she should get a full-body massage since walking on the runway all day has caused body aches.