Workshop:
shelf of rims

shelf of spokes
Tools:
Set Square
Vernier Callipers
Spoke Cutter
Nipples
Oil

Screw Driver
Truing Stand
Spoke Wrench
Spoke Tension Meter
Dishing Tool
Process:
Step 1. Find desired hub and rim, and count the number of spokes required
Step 2. Measure the rim and hub for the spoke length needed
Step 3. Cut the spokes to the correct length using the spoke cutter
Step 4. Count the number of nipples required and oil them
Step 5. Lace the spokes through the rim and the hub using the screwdriver
Step 6. Put the wheel on the truing stand and further tighten the spokes using the spoke wrench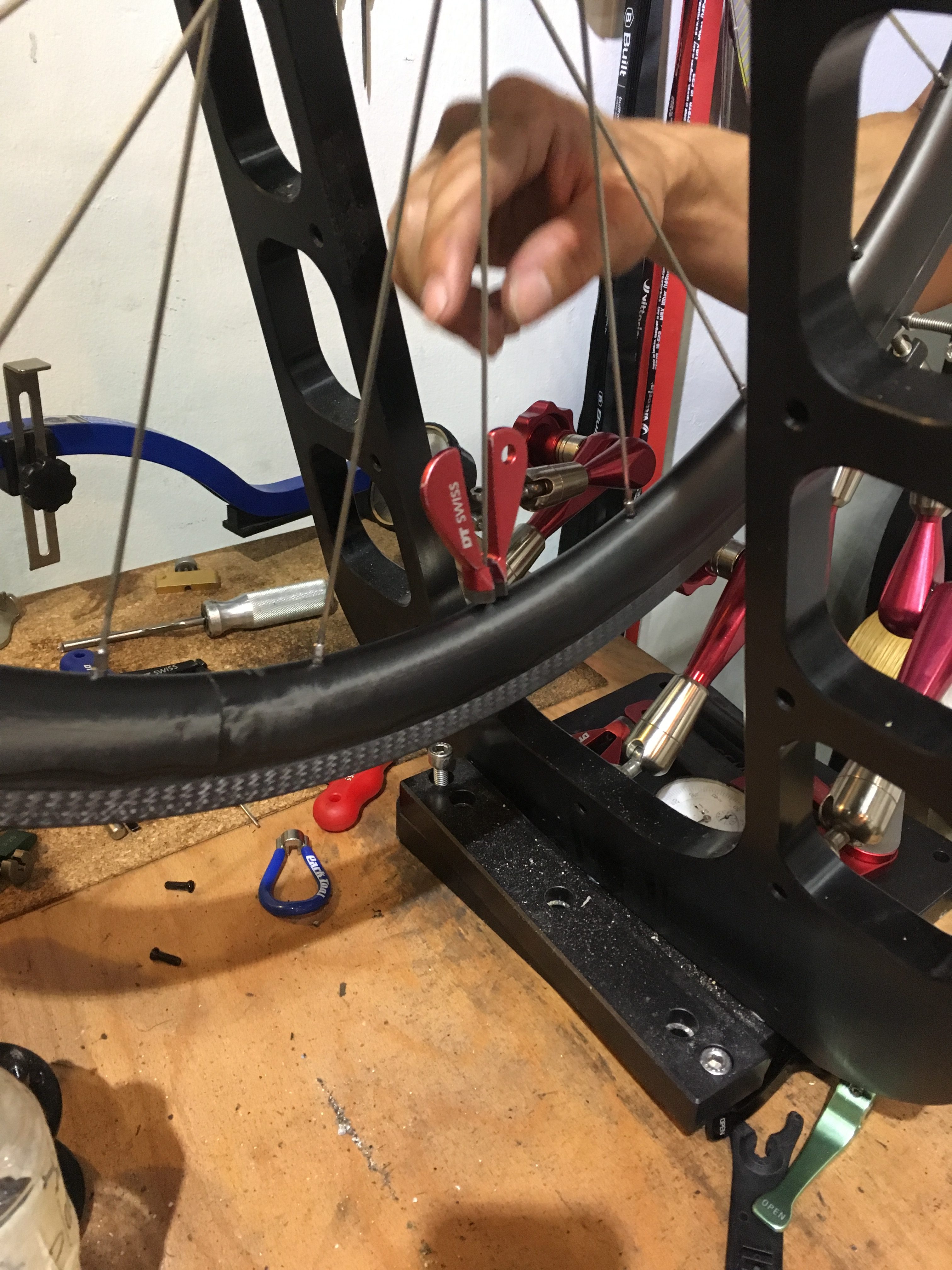 Step 7. Check the tension of the spokes using the spoke tension meter, and ensure that the spokes have the correct and same tension. Adjust along the way.
Step 8. Use the dishing tool to ensure that the hub is in the center of the rim
Pain Points:
Precision is extremely important in building a wheel, especially when safety is of concern.
The back and forth process of checking then adjusting is also extremely tedious.