FITT360
Practice it works in
In a world that already values any and all forms of content sharing, it's no surprise that the tech and video industry is moving in the direction of VR and AR experiences that can more closely mimic real experiences. Wearable devices and concepts for VR are seemingly everywhere, but what I think will truly be revolutionary is finding a way for users to control their own production of VR content. That's where this wearable 360° camera will come in; the FIT360 is a device that sits around the user's neck and records the surrounding environment from their own perspective. What better way to share experience than to show everyone exactly what you see in 360?
Its specific use
The essential use of this product is to capture video in 360° through a hands-free device that sits around the user's neck. Videos can be shared live or after being captured, and provide users with the ability to share content without being limited by the constraints of a standard camera.
Mobility
The device itself is designed to be unobtrusive, and it rests around the user's neck similarly to the way large headphones would. It doesn't look particularly comfortable and looks quite chunky, but reviews are still relatively positive. People indicate that the design gently hugs the neck in such a way that helps keep the device in place. Long hair has to be put up so as to not be in the way, but for the purpose it is intended for — recording an environment upon desire, it works well. 
https://www.theverge.com/circuitbreaker/2018/2/16/17009564/360-degree-camera-neckband-linkflow-fitt360-samsung-spinoff-kickstarter
Utility vs Fashionability
The wearable camera is hands free, so it's more convenient to use than existing 360° camera solutions while being active or doing other things. It looks similar to other styles of wrap around earphones and headphones, so it doesn't look completely out of the ordinary for users to wear. It isn't a device that is envisioned to wear every day, rather it's meant for recording specific experiences where users would otherwise bring standard cameras or existing 360 camera solutions (tourism, exploring, social events). Ultimately, the wearable device benefits users in regards to utility since it is a more convenient solution than other existing 360° cameras, and it serves users in regards to fashion because it doesn't particularly stand out in regards to existing design styles.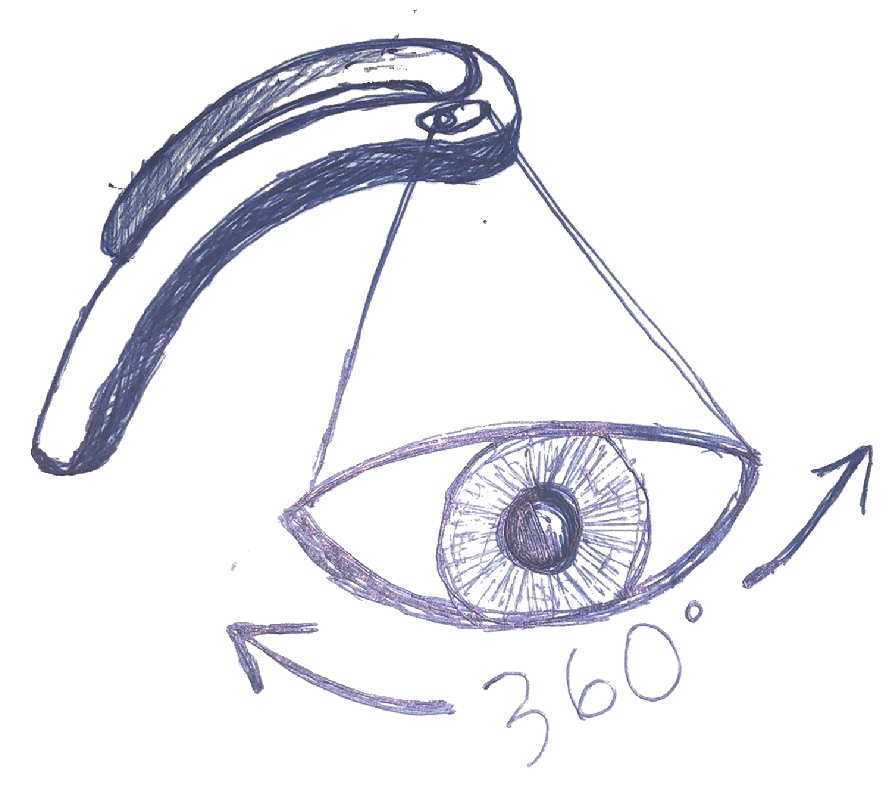 Abacus Ring, 1600s
Practice it works in
I was really interested to see what kind of creative wearable technologies had been created during a time when technology simply meant having tools. I discovered "The Abacus Ring", which was created around 1600's. Evidently, it is a small version of an abacus, a calculating tool. However, it is made very portable in that it is very small, and can be worn on a person's finger. The Abacus Ring was apparently made in the Qing Dynasty, the last imperial dynasty of China.
Its specific use
The use of this wearable technology is to help people, presumably mathematicians, make calculations or count on the go. The small spheres are miniature versions of the larger sized abacus, and can be shifted using a metal toothpick or similar object.
Mobility
Normal sized abacuses are significantly larger and more heavy than this ring, which makes them difficult to carry or use on the go. This ring brings together all the value of an abacus, but allows users to wear what they need on their finger to be used anywhere they need. The elements are significantly smaller and evidently much lighter, so this wearable is extremely mobile as it can be held seemingly without issue on someone's finger.
Utility vs Fashionability
In regards to utility, this wearable must be considered within the context of its time. Nowadays, we have automatic calculators and a written numeral system that renders the need for an abacus entirely useless. However, in the 1600s an abacus was likely very convenient to have for people dealing with numbers on a daily basis. This ring would have possibly provided such people with increased utility in that it would have been less difficult to carry around. However, it could have also created more problems in that it was so small that in a stationary environment it would have been more tedious to try and control the minuscule metal pieces. In regards to fashionability, the ring is designed much like other ring styles are and would have fit in at the time as a metal accessory.